Branch Moth Recording
Recording Moths
Recording moths is an important part of Butterfly Conservation's work. There are many and varied moths throughout East Scotland and it is well worth spending the time to study them.
The National Moth Recording Scheme was set up in 2007 to provide a national database for the macro moths in the UK and from 2016 for micro moths too. These have been major steps forward for moth recording in the UK. The Branch's County Moth Recorders are responsible for the validation of all submitted records and then sending them on to form part of the National Database. The NRMS have issued the 2017 Scottish Macro Moth List which is useful in understanding the status of the moth species in Scotland and therefore provides a useful guide for observers. Similarly there is a Scottish Micro Moth Guidance List which shows which of the British micro species have been recorded in Scotland and for each of Adults, Mines and Cases and provides references to the associated guidance document on the evidence required for identification. The NMRS also has a Data Policy that covers the principles and specifics about how it will handle any data that you will submit.
Submitted records will be validated and submitted to the NMRS. To further add value for moth conservation records may be shared with other moth recorders, with relevant biological records centres, with the Scottish Wildlife Trust, and with other recording schemes and conservation organisations. In return we will try to provide information and support to you, e.g. if you want help with identifications or to know what has already been recorded at your site or in your area contact the relevant County Moth Recorder.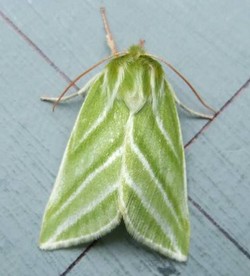 We are very keen for people who record in their gardens or in the wider countryside to send in their moth records. Your records may be of day flying moths, seen on wall around outside house lights or trapped using specialist light traps.
Submissions should be made preferably using Excel to the relevant vice county moth recorder. Template submission forms are available below that ease both record entry and also the recorders' incorporation into the Vice County database. Alternatively, particularly for small numbers or ad hoc records, these can be entered into the Moths Count Online Recording system. Some County Moth Recorders also accept records submitted via the iRecord Moth Recording form, but please check with your own CMR before using this or agree to download your records each year to email it to them.
The Vice County recorder may query records from recorders, particularly inexperienced trappers. Please do not be offended by this. It is very important that records on the central database are accurate and we are anxious to avoid unverified records of certain difficult species being entered. Many species are common and easy to identify, but many can only be identified by genitalia examination. Between these two extremes are moths whose identification may be tricky, and records from experienced observers may be accepted more easily than those from the new moth trapper. Some VC Recorders may issue a grading list with an indication of the evidence required for particular species, but even this should be regarded as a guide based on your experience. For those species requiring genitalia identification then you may wish to review the Code of conduct for collecting insects.
Every year or two a list of the new species seen in the Scottish Vice Counties is updated on this site.
By submitting information on these forms or other ways I agree that it may be collated and disseminated manually or electronically, including via the Internet, for conservation, environmental decision-making, education, research and other public benefit uses in accordance with Butterfly Conservationís data access policy. Names and contact details of recorders will be used for administration and verification purposes only. Your contact details will not be passed to other parties without your consent, whilst your name will form part of the record that is collated and disseminated in accordance with Butterfly Conservationís privacy policy.
If you have seen a moth that you can't identify then you might find it on Butterfly Conservation's day-flying moths web page or on the East Scotland Branch 'Moths by Month' page. Otherwise you could try UKMoths. Alternatively you can post your photos on our identification forum. Please include details about the habitat and particularly the size of the moth in your posting. Other branch members may well be able to help. See the Forum User Guide.
The ScottishMoths YahooGroup has a membership across the country and you are encouraged to consider joining. Group members will certainly be able to identify most moths that you post there.
The geographical area covered by East Scotland branch is divided up into recording areas called Vice Counties. Each Vice County (VC) has an assigned recorder as listed below. Vice County borders are not shown on most maps. If you are unsure which VC is applicable when submitting records then you can use the following link to convert from grid reference to VC.
Angus

VC 90

David Lampard, 51 Johnston Avenue, Dundee DD3 8HA. Use Moth Contact form to email recorder

Banffshire

VC 94

Roy Leverton, Whitewells, Ordiquhill, Cornhill, Banffshire, AB54 2HS.
Use Moth Contact form to email recorder

Berwickshire

VC 81

Barry Prater, Fortview, 12 Barefoots Crescent, Eyemouth, Berwickshire, TD14 5BA, Tel: 01890 752037
Use Moth Contact form to email recorder

East Lothian

VC 82

Mark Cubitt, 12 Burgh Mills Lane, Linlithgow, West Lothian, EH49 7TA.
Use Moth Contact form to email recorder

East Perthshire

VC 89

John Thorpe, Pipers Croft, Killiecrankie, Perthshire, PH16 5LW, Tel: 01796 473886
Use Moth Contact form to email recorder

Fifeshire

VC 85

Nigel Voaden, 38 Orrock Drive, Burntisland, Fife, KY3 9HR.
Use Moth Contact form to email recorder

Kincardineshire

VC 91

Brian Stewart, 36 Leggart Terrace, Aberdeen, AB12 5UD, Tel: 01224 873345
Use Moth Contact form to email recorder

Midlothian

VC 83

Alastair Sommerville, 4 Woodbank Crofts, Westfield, Bathgate, West Lothian, EH48 3AT, Tel: 01501 732715
Use Moth Contact form to email recorder

Mid Perthshire

VC 88

Dan Watson.
Use Moth Contact form to email recorder

North Aberdeenshire

VC 93

Mark Young, Meiklepark, Oldmeldrum, AB51 0DL
Use Moth Contact form to email recorder

Peeblesshire

VC 78

Reuben Singleton, 5 Frankscroft, Peebles, EH45 9DX
Use Moth Contact form to email recorder

Roxburghshire

VC 80

Jeff Waddell, 33 Eildon View, Melrose, Roxburghshire, TD6 9RH
Use Moth Contact form to email recorder

Selkirkshire

VC 79

Malcolm Lindsay, Burn House, Mossilee Road, Galashiels, TD1 1NF.
Use Moth Contact form to email recorder

South Aberdeenshire

VC 92

Helen Rowe, 98 Springhill Road, Aberdeen. AB16 6QL, Tel: 01224 695819
Use Moth Contact form to email recorder

West Lothian

VC 84

Mark Cubitt, 12 Burgh Mills Lane, Linlithgow, West Lothian, EH49 7TA.
Use Moth Contact form to email recorder