Conserving and recording the butterflies and moths of Eastern Scotland.
The Branch's area has a very diverse range of habitats including extensive areas of upland moorland, coastal habitats, wetlands, farmland, broad-leaved and coniferous woodland. These different habitats support a wide range of fauna and flora and a good number of butterfly species and many species of moth may be seen within the region.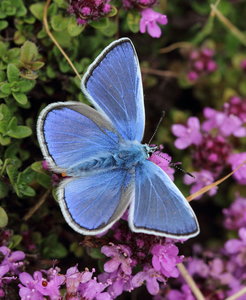 We seek to increase our knowledge of the region's butterflies and moths, to assist in their conservation and to encourage the study of these fascinating insects. We run events ourselves and support the events of other organisations too.
Gathering information to inform conservation.
We would very much like to hear about what you have seen and encourage you to take up regular monitoring of Butterflies and/or Moths. This web site has forums where you can tell us about your sightings or ask questions too. We also have branch members who act as formal recorders for Butterflies and Moths; details about who they are and how to get your sightings to them can be found through the Moth Records and Butterfly Records menu items at the top left of this page.
Conservation Action
The UK Biodiversity Action Plan lists our most threatened species and habitats. Most species listed are either undergoing rapid declines, or have populations of European or international importance in the UK. In Scotland some of these species will not be declining fast, or may even be stable, but the declines in other areas mean that they qualify for listing. What action is needed for each species and habitat is determined at a combination of UK, country, regional and local levels.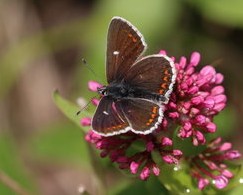 Local Biodiversity Action Plans are an excellent way of coordinating action to conserve wildlife at the local level. Local action cannot take place without the enthusiasm and interest of local people, and depends on partnerships between local communities, landowners, businesses, a range of voluntary and public organisations, and the local Council. Contact your local council to see how you can get involved.
Our branch's Regional Action Plan for The Butterflies and Moths of Eastern Scotland is one of a series drawn up by Butterfly Conservation's branches throughout the UK. The plans were initiated some years ago under Butterfly Conservation's "Action for Butterflies" project. Our plan has now been updated and can be found on the Action Plans page.
Butterfly Conservation is a UK charity, now with around 20,000 members, and over 1200 in Scotland. We work closely with the Scottish Government, Scottish Natural Heritage, local communities and conservation partners to safeguard Scotland's butterflies and moths, by:
Advising landowners on managing land for butterflies and moths.
Carrying out surveys of our most threatened species.
Training volunteers to enable them to take action for butterflies and moths.
Making recommendations to the Scottish Government on its environmental policies.
Encouraging everyone to cherish butterflies and moths.
Together we can make a difference...
As a member of Butterfly Conservation you will contribute to the survival of butterflies, moths and their habitats.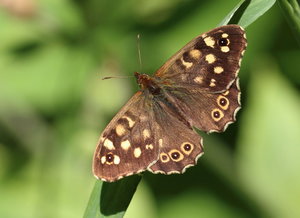 Butterflies and moths are a crucial part of our heritage and valuable indicators to the health of the environment.

By becoming a member of Butterfly Conservation today you can do something important not just for Britain's butterflies and moths but for the planet as whole.

Members will receive a fantastic pack including a set of collectible postcards, access to our nature reserves, a subscription to our exclusive magazine 3 times a year, plus more!.

<!- Facebook Widget>